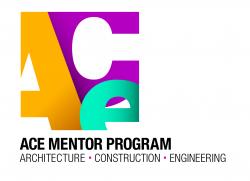 Bill Keeley, an intern architect at Blitch-Knevel Architects, worked with Lenny Zimmermann of Moses Engineering to launch the New Orleans chapter of ACE – the Architecture, Construction and Engineering Mentorship program.
Eighteen local seniors graduated from the program Thursday, May 3rd.  Read more here:
Students in the ACE mentorship program built shaded seating on the ADEP High School grounds.